There's no better feeling in the world than when you reach a goal. That pinnacle moment when all of your hard work and passion come to light. At Summit DD, we are on a mission to provide individuals with developmental disabilities the options and opportunities they need to live their life, their way, and to the fullest extent. To achieve this desired outcome, we're building a better, stronger relationship with those who rely on us.
"We needed to get back to the foundation of why we are here…and that's the people," shared Joelyn Karlson, Summit DD's Assistant Director of Service and Support Administration (SSA). This single premise is at the forefront of Summit DD's new person-centered Individual Service Plan (ISP).
What is an ISP? It's a game-plan for someone's life, based on their own goals and input from family, private providers and Summit DD SSAs. This essential document maps out every detail of someone's life, from employment expectations, residential needs and medical care requirements, if needed.
So what has changed in the ISP creation process? Over the past several months, a large team of people accessing Summit DD services, families, Agency staff and private providers came together to dramatically improve the ISP document and process. They mapped out the state's must-haves and then streamlined those requirements. The team also eliminated the need for multiple life assessments, and reduced it down to one. The new, Day in the Life assessment gets to the core of what is important to and for each person.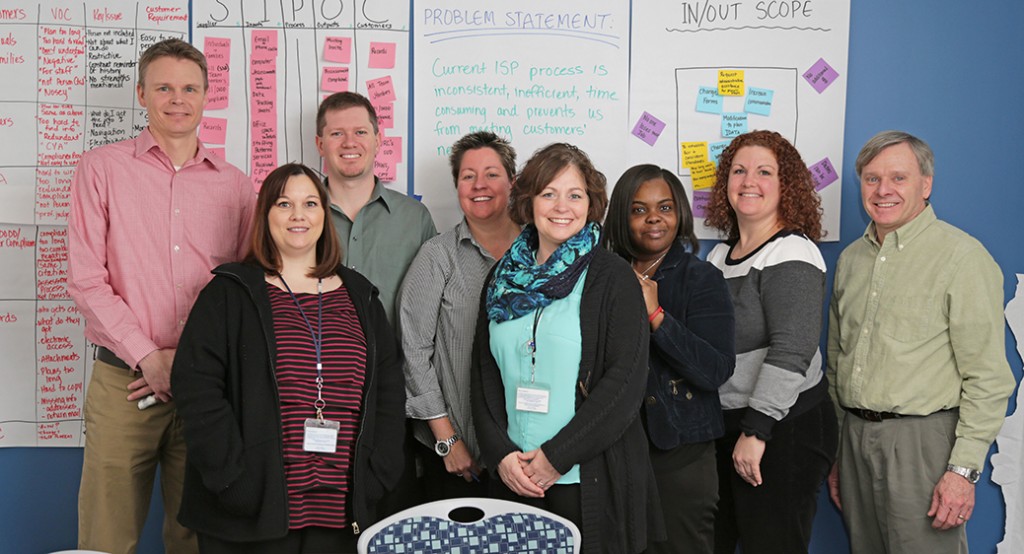 All of Summit DD's SSAs then received in-depth, person-centered training to learn how to ask the right questions, at the right time, in the best possible way to bring the new ISP to life.
And then finally, the biggest piece of the new ISP came into play—creating milestones for a person's success. These action steps are those small victories that everyone experiences when reaching for a goal. You don't just say "I'm getting a job!" And then expect to reach the finish line. You develop the steps you need to get you there. What do I want to do? Who can I talk to for help? How do I write the best resume? And so on.
"If we hit the action steps together and the outcome is what someone wants, then you can't be wrong," shared Joelyn. "We are learning more about people than we ever have and it's building stronger relationships," she continued.
In the end, a mother and her daughter graciously volunteered to participate in a pilot program for the new ISP. The mom shared that the process was "much more meaningful." And her daughter expressed that she "felt very important."
"That's what it's really all about—making people feel valued!" commented Joelyn. This collaborative, new ISP process is a perfect example of how amazing things happen when we come together.
People receiving services from Summit DD will receive a new ISP and the Day in the Life assessment at their next scheduled ISP meeting.
Update: New in 2018
Check out the 2018 updates – More outcomes, more goals and more YOU!