Find the latest news, events and media about
Summit DD all in one place!
News
From new partnerships with local organizations to preparing teens for their next chapter in life, stay up-to-date with the stories that are shaping our community for people with disabilities. Cheer on little ones working toward their developmental milestones or adults who are reaching for employment goals. Read and share these inspiring stories below.
See what you may have missed!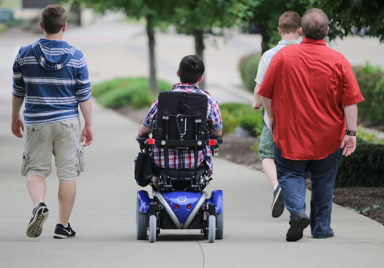 Spring is here! The days are getting longer. The weather is getting warmer. And the events are starting to roll in! Check out our… […]
Each week in March we will be celebrating our DD Awareness Month award winners! These individuals have greatly impacted our system and have helped… […]
Events
Not sure when the agency is closed, what time the Board meeting starts, or when the next family training series starts? Find out about upcoming events on our calendar – by date or by category!
Find Events
Need the latest issue of informDD? Want to find out what Summit DD has planned for the coming year in our Annual Action Plan? Check out our Publications archive to find everything you need.
Take me to Publications
Discover all the ways Summit DD is making meaningful connections in the community with our round-up of the latest news coverage and press releases.
What's new?