The 80s brought growth for adult programs and expansion of community employment services. New legislation solidified rights, provided protections from abuse and neglect and increased funding for Supported Living.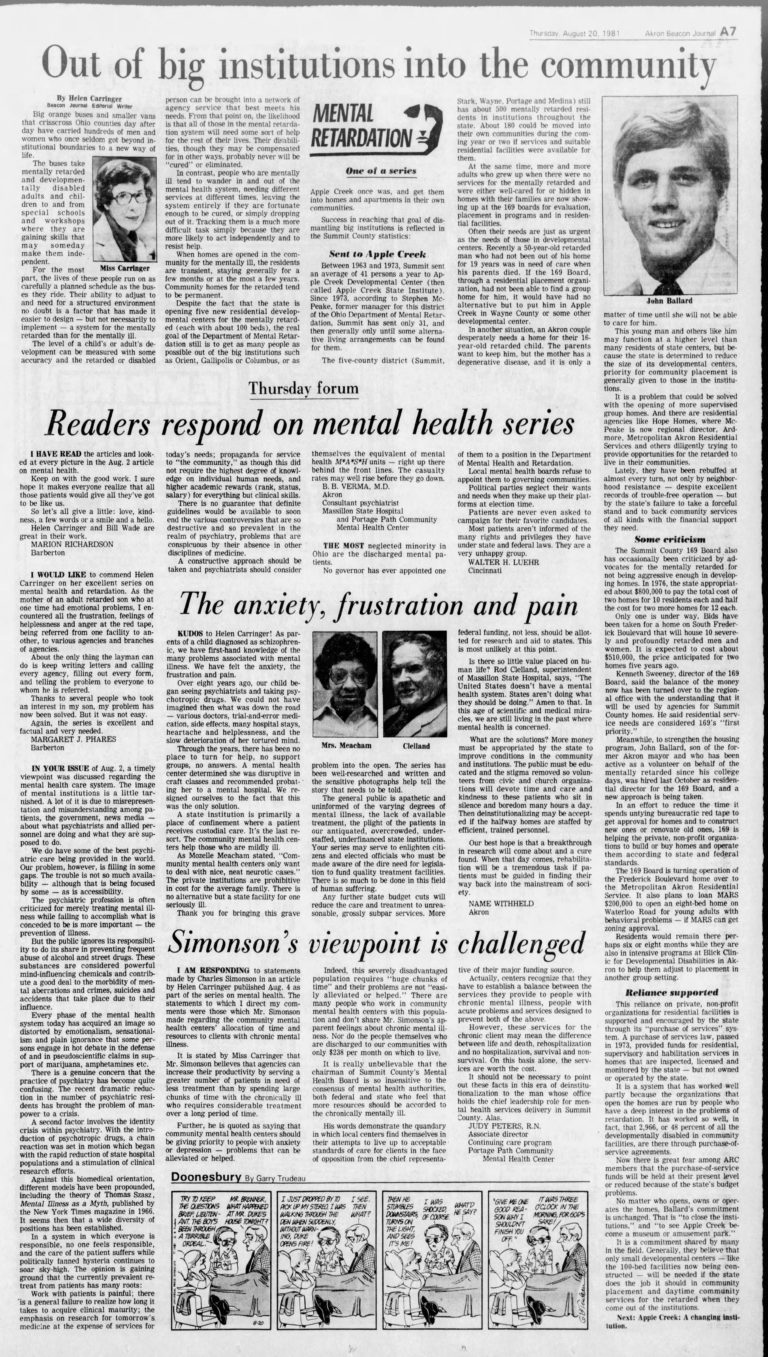 Summit DD introduced its first Case Management Department, aligned its early childhood offerings, and implemented its 24 hour hotline. By the end of the 1980s the Agency was serving 1,400 kids and adults through the Early Childhood Program, Schools, four adult centers and through a growing network of contract providers.
Summit DD's logo reflected the wide range of ages supported supported by the Agency. Developmental Disabilities (DD) was also added to the name to encompass all disabilities.