In the month of November, we're thanking and celebrating the heart of Summit DD…our dedicated team members! Join us in recognizing close to 70 of our employees who have over 1,000 years of service combined!
Video Spotlights
Watch what some of our amazing team members with more than 20 years of service have to say about their time at Summit DD!
---
5 Years of Service
Congratulations to Sonja Banks, Stephanie Brautigam, Angela Collier, Erin Courtney, Jennifer Hudak, Patricia Henighan, Lauren Jarvis, Holly Mahovich, Douglas Stark, Kari Suggest, Courtney Vierstra, Torri Williams, Michele Hyder, and Megan Olesen.
---
10 Years of Service
Congratulations to Eric Bailey, Melinda Bechter, Tiffany Benedict, Chandra Bramlett, Kristen Cooper, Lisa Dean, Robert Downing, Carolyn Flint, Mary Grzegorek, Crashona Harris, Gregory Hodgson, Sarah Randolph, Bruce Rentsch, Peter Spargo, and Kathryn Supple.
---
15 Years of Service
Congratulations to Lois Anders, Holly Brugh, Brian Cooper, Billie Jo David, Elaine Decker, Dawn George, Andrea Gonzalez, Jennifer King, Angela Lightner, Bethany Ohl, Kristen Olesky, Jennifer Ratzer, Linda Winter, and Drew Williams.
---
20 Years of Service
Congratulations to Joan Bauer, Kim Bell, Joe Eck, Liz Ernst, Almas Feerasta, Fawn Howard, Cheryl Huffman, Cindy McPeek, Beth Roberts, Nancy Venuto-Jones, and Erin Wynn.
---
25 Years of Service
Congratulations to Joe DiFranco, Sandra Dixson, Julia Foster, Peggy Gates, Laura Keener, Kathy Lacy, John Lovaty, Lisa McNeill, Lori Nemec, Darann Riley, and Megan Whitfield.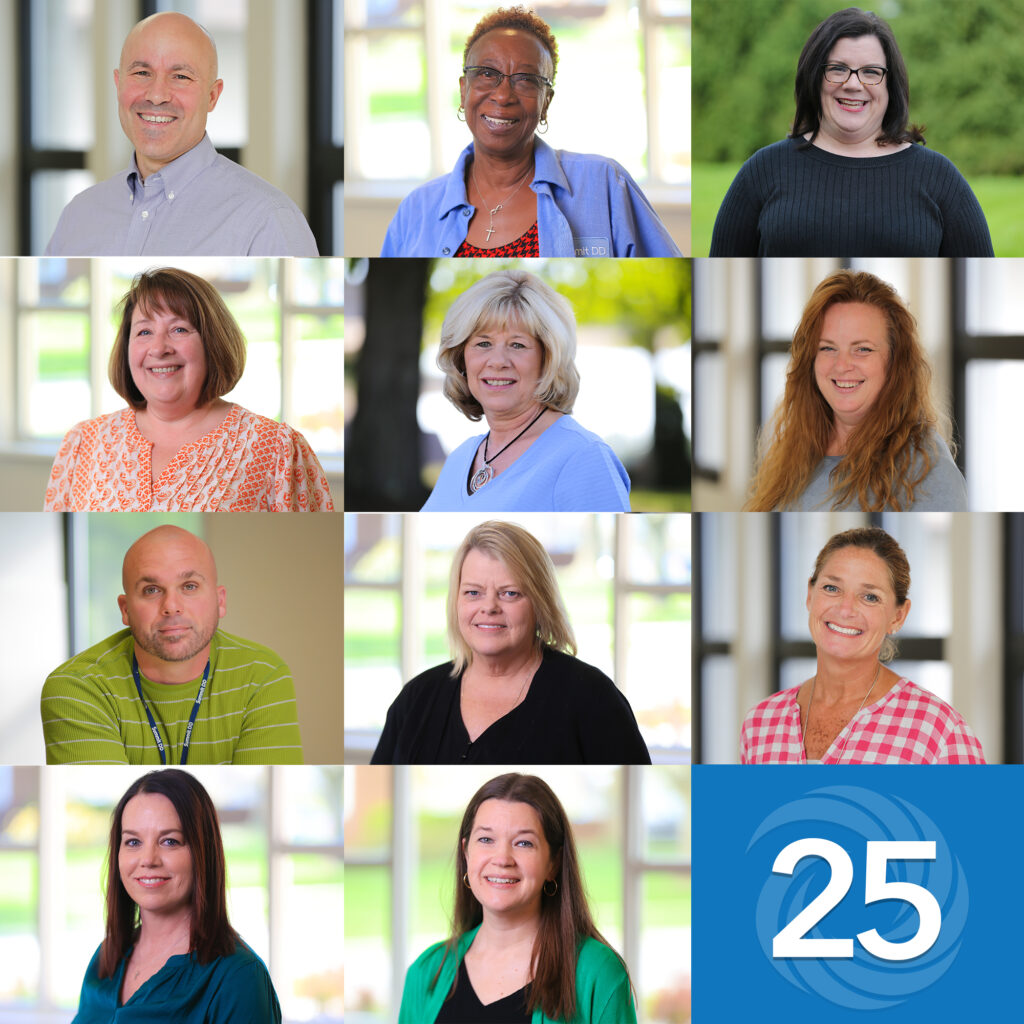 ---
Legacy: 30+ Years of Service
Congratulations to Tina Scott and Mark VonGunten for 30 years of service. And finally, congratulations to Viktor Palunas for 35 years of service!